Now that September is here, I feel like all of a sudden there is so much going on! This month is my daughter's 2nd birthday and I've been busy working on her little party. It's going to be a Minnie Mouse themed party, her favorite! Once I had the theme and the date set, I got to work!
My plan for this party is to make as many things myself so the bulk of my budget could go to the food. I hate cooking for my own parties, but that's just me. I'm sure some people are the opposite! Here's what I have so far:
The Invites- Saw this on Pinterest and made it myself using my Cameo. I'm going to cut out more plain black Minnie heads to make some kind of a banner.
The Supplies- Whenever I see stuff on clearance or on sale, I grab it!
The polka dot duct tape was on clearance at Michael's and I'm going to use it to fancy up plain water bottles.
The pink candle holder I found in the dollar bins at Target! $2.00 for a set of two. Going to use these somewhere on the dessert table.
The white number 2 is something I found really cheap at Michael's. Still have to figure out what I'm using that for.
I bought the black pom poms in bulk on Amazon for really cheap. I plan on making a topiary with these!
Of course, I have to have my stripe straws! Found a large pack of these at Home Goods!
So this is what's going on over here! I can't wait to share the finished products!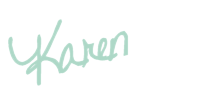 Keep Up With Karen's Soiree