Today I'm linking up a Friday Five post with the Northeast Bloggers Network. Are you a blogger living in the Northeast? Then you need to join us! It's a great group to be a part of and such a great way to network with other bloggers. I just recently became a NY state rep and I'm hoping to plan a meet up in NYC soon!
My Friday Five all has to do with things I want to get for my daughter for spring. Not only has she outgrown almost everything she has but this winter was so snowy and nasty that things just got ruined. So this is my little shopping list to get her spring ready!
Are you doing any spring shopping? What's on your list?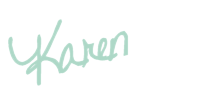 Keep Up With Karen's Soiree